Celent ABC Vendor View for EMEA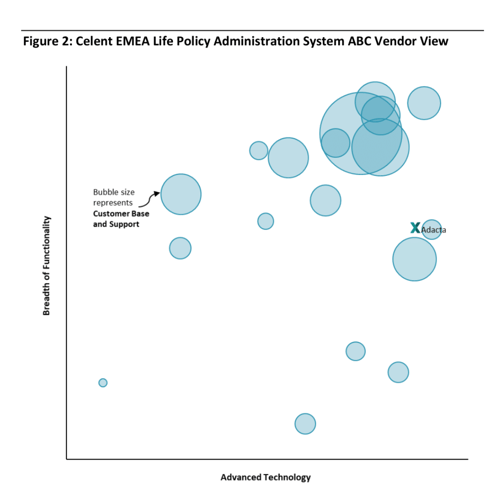 Celent compared 35 Life insurance Policy Administration Systems (PAS) in the EMEA region, positioning Adacta among Technology standouts
Their ABC methodology positions and awards vendors across three dimensions:
Advanced Technology (Adacta),
Breadth of Functionality,
and Customer Base and Support.


AdInsure Life has been commended for its innovativeness, potential, and company's progressive vision
"Clients have rated the system favorably overall, with special appreciation for the workflow and business process design features. They highlighted Adacta's knowledge of the insurance market and professional support."
- Celent
Download the Celent report and find out why Adacta stands out in the life insurance software market